We are on the last day of the third week with the 18th letter being R and I chose Russia. Russia will always get me nostalgic. I never really thought of all those things Russia connects to my childhood. Nor of the significance when I took up to make it. When I was screening through the R Countries, I simply selected Russia and didn't think about how much this country meant to me reflecting on my childhood.
I have always been a voracious reader since high school. Mostly it used to be Famous Fives, Tintin, Asterix, and then it moved to Nancy Drew, Hardy Boys. In between, it used to be all our Indian comics as well. Nothing got spared other than the academic books. I hardly ever remember studying or even remotely reading my school books at home.
I don't know why but somehow my parents never forced me to take books. With a teen at home, I wonder how they did that. I wonder how they thought I would do fine the way I was. Maybe I need to ask Daddy about it. He always was looking out to subscribe to magazines for kids or make me get canvases to do the painting. All this, in spite of always being so sure I would follow his footsteps.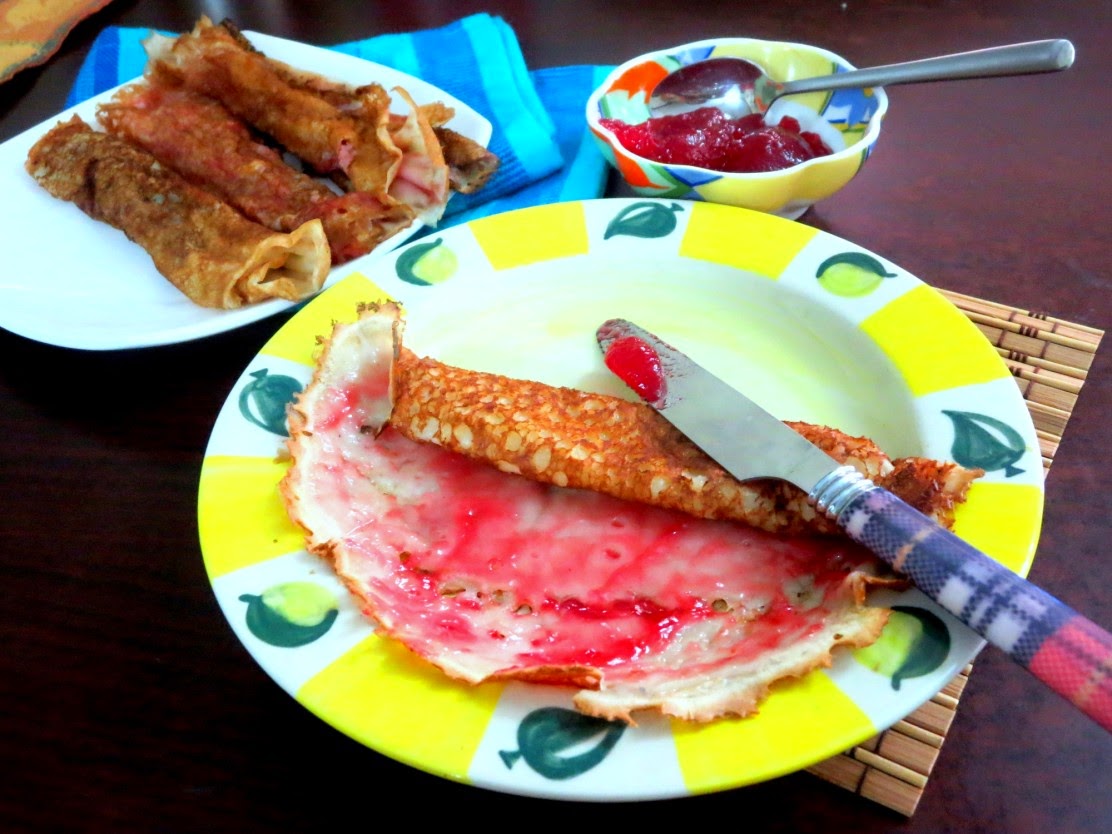 Being a parent now, I really wish I have their confidence and foresight. That I will always be able to treat my kids the way my parents did. There was always the invisible boundary line that we never should cross, though it was never explicitly said or crossed. Yet we had all the freedom a growing kid would have.
To what I remember I have always been treated as an adult with responsibilities that came with it. Guess that's where I lack. I am not able to think Konda as anything but a baby and don't want her exposed to the harsh realities of life. I know one of these days I really have to accept and move forward.
Anyway coming back to Russia, apart from the regular Indian comics and magazines, Daddy used to subscribe to Misha. Every month we used to eagerly await this magazine and would read fully before calling it a day. I still have the entire bundle in my loft.
During this summer vacation when Konda wanted to read books, I got down all the boxes and was leafing through those books. All the books were still in such good conditions, as I never liked to scribble on books. Konda was asking how I could keep them so clean and intact.
In fact, I had grudgingly lent them the Tintin series and was eyeing at them being handled. I was so restless till those got back safely into the boxes again. She wanted to know what's the point in saying I saved up all those books for them if I won't let them even touch it. I said they first have to learn not to manhandle books, then I will gladly give them the entire lot.


Then there was the thing about almost studying in a Russian medical college. I got through one and we were seriously contemplating moving over there. There was a period at home when we discussed nothing but going to Russia to study. Everything was done, I might have actually gone.
Something happened, maybe we got chicken at the last moment and parents didn't want me to go. We knew some acquaintance, who left for Russia to pursue their medical degree, though initially we were encouraged with their move, talking to them led us to drop the idea.
My destiny was only to cook a Russia Pancake one fine morning and later wondering if I would have eaten this if I had actually landed in Russia.
Anyway, I highly recommend this version, though there is not much in a recipe that's different from other versions of pancakes.
Coming to the recipe from everydayrussian I chose to make for today, I selected Russian Oladi or the Russian Buttermilk Pancakes that is a traditional Slavic dish. There are quite a few varieties for making these pancakes. This can be made savory, stuffed with meat, or simply a sweeter version spread with cream or jam.
The pancake is supposed to be thick and small. I just went with my regular size of the serving.
Since I was making this for Konda's Breakfast I wanted to keep it simple and spread jam for her.
Russian Oladi | Russian Buttermilk Pancakes 
Country - R for Russia
Category - Breakfast, Kid Friendly
Preparation time - 10 mins
Resting time - 10 mins
Cooking time - 5 mins
Ingredients Needed:
Buttermilk - 2 cups (Kefir can also be used)
All purpose flour - 1 cup
Baking soda - 1 tsp
Sugar - 2 tbsp
Salt a pinch
Butter for cooking
Jam for topping
How to make Russian Oladi
Dilute the 2 tbsp curds with 2 cups water. Beat well to get a lumpless liquid. Let it rest for 5 mins, add sugar and salt. Beat well for the sugar to melt.
In a bowl, take the flour, add the buttermilk, baking soda, and mix well. Mix well to ensure you have lump less batter. let it rest for 10 mins.
Heat a nonstick pan, grease well. Pour the pancake batter and spread well. Simmer for few minutes, sprinkle some butter on top. Let cook until you begin to see the edges of the pancake start to brown, this should take a minute or two, then flip.
Cook an additional 2 minutes.
Russian Oladi | Russian Buttermilk Pancakes ~ R for Russia