Surati Street Food showcases some of the best street food the city has to offer. Surat a city in Gujarat is very popular for some of the dishes that are now world-famous like the Undhiyu, Nankhatai, and Khaman.
I took this opportunity to explore the city and the dishes popular across this place. While I have eaten Undhiyu during my visit to Ahbadmad, I haven't been able to make it myself as I can't imagine getting all the ingredients in my place. It is a winter special and people get to enjoy it in different ways.
Khaman of course I have made it a couple of times and enjoyed it. I didn't know about Nankhatai being originated from this place, though some videos claim so. During my search on the popular street food from this place, I came across a list that talks about the top 12 items that are very popular in this city.
Some of the popular Surati dishes for different courses:
For Breakfast, they have Locho, Aloo Puri, Khausa (Surti word of Burmese food- Khao Suey for breakfast)
For Snack, they have Nankhatai, Collegian, Ponk Vada
Some Salty snacks like Idada and Khaja
As main course dishes like Undhiyu and Ubadiyu
Some sweet like Ghari and very delicious Cold coco for dessert
Seeing such a list, I wanted to make sure I try some of the dishes for the different courses.
Finally, apart from the above, I saw videos featuring Surati Paratha served as a sunflower. I first read about it when Vaishali had made it. I later looked at different videos that had this making. Planning for a big list is fun, yet making all that surely ends up hectic. I had a couple of more dishes in mind, though as with rest, I ended up making about five of these.
My Surati Paratha didn't turn out as I expected. Hopefully, I get to make it again for better pictures. I managed to make Randeri aloo puri, Surati Paratha, Collegian, Tameta Na Bhajiya, and the most popular of all seems to be the Surti Cold Coco Milk Shake. I knew my kids will love this and yes, they want this to be surely repeated.
Actually other than the Tameta Na Bhajiya everything was excellent. Tameta Na Bhajiya, a deep-fried fresh tomato slices in a besan batter will surely take time to get a liking to it.
Randeri aloo puri is the featured dish in Surati Street food.
Surati Street Food
Surati Paratha
Randeri Aloo Puri
Surat Tameta Na Bhajiya
Collegian Bhel
Surti Cold Coco Milk Shake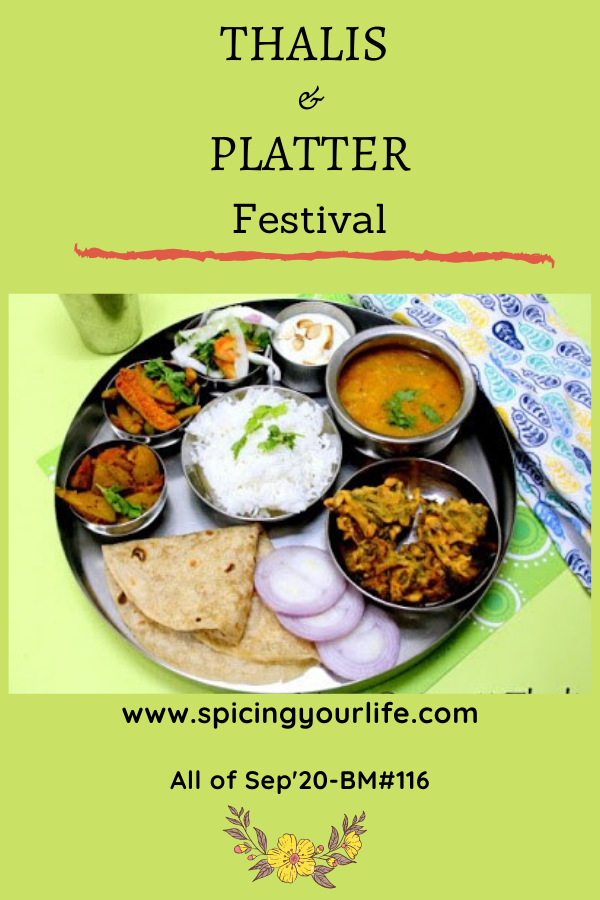 Check out the Blogging Marathon page for the other Blogging Marathoners doing BM#116
You are invited to the Inlinkz link party!