Green Fruits Smoothie is blended with Green Grapes, Kiwi and Banana. I am not a soup person nor a smoothie person. However, when I saw so many smoothies on my timeline, I felt so many smoothies so less time! My friends were coming up with so many different combinations and drinks, each one prettier than the other.
I managed to make this just before Konda was leaving for her school. I wanted her to drink this, she wasn't happy that this didn't have sugar added. She was not able to drink beyond few sips saying without sugar, she can't drink. I felt the smoothie to be quite fruity sweet. Maybe kids will take some time to get used to that taste.
Hubby dear was saying that I will get hungry if this was my breakfast, I actually didn't feel, though.
This is part of the last week of BM#72, So Many Smoothies, So less time. This was a theme I picked up because I felt I hardly have any drinks on the both the blogs. I shopped for fruits myself, which is mostly done by other elders at home. So yes I will dish out some smoothies!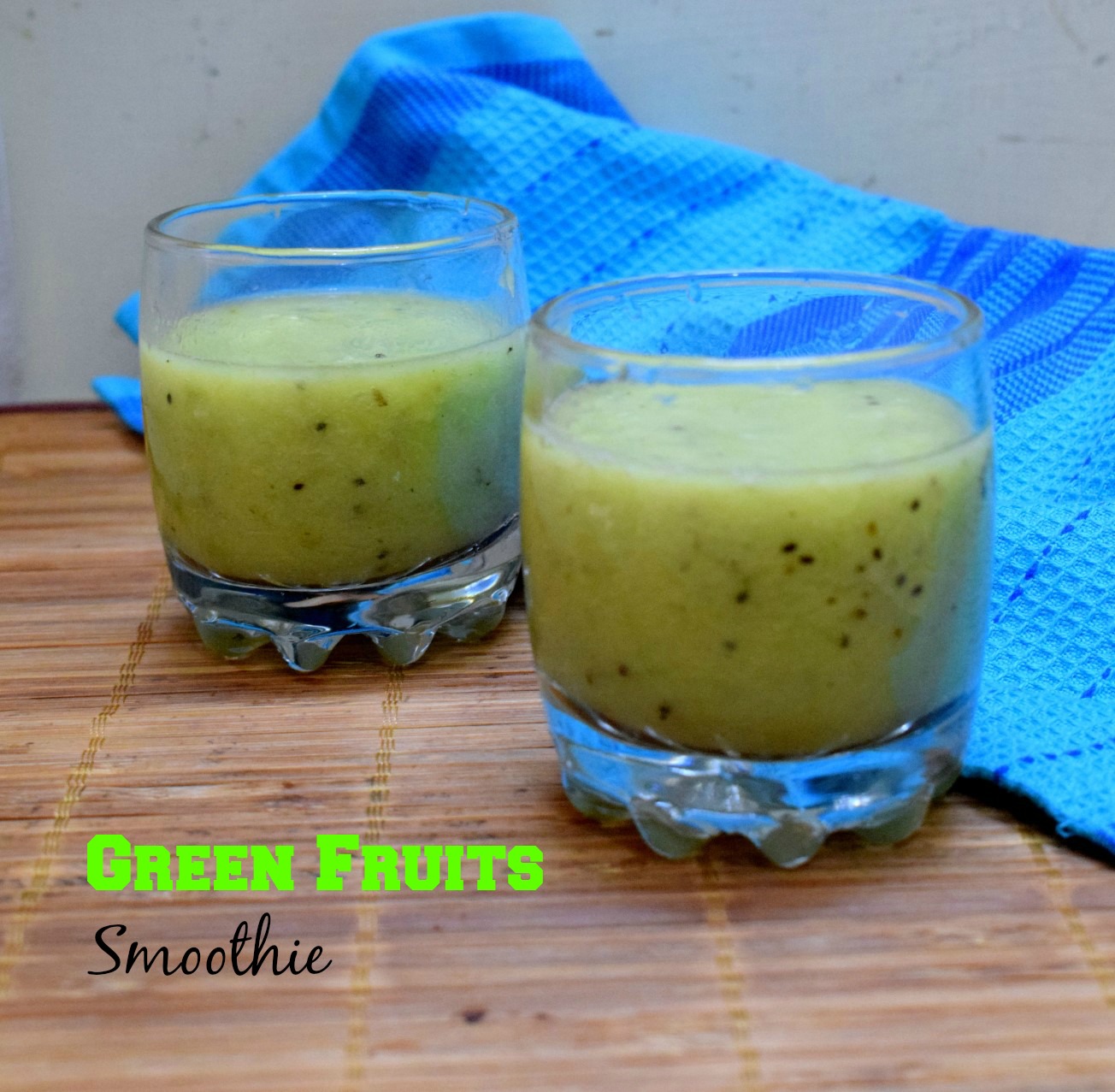 Green Fruits Smoothie
Ingredients
1

Kiwi

1

cup

Green Grapes

1

Banana

Morris

Ice Cubes

as required
Instructions
Peel kiwi and Banana. Take all the fruits and blend well in a mixer.

Serve chilled
Notes
The smoothie will have some chunks, that will help you enjoy the drink more!
Check out the Blogging Marathon page for the other Blogging Marathoners doing this BM