Hot Chocolate Sandesh Truffle is my choice for alphabet H in the A to Z Bengali Sweet Series.
H was long pending in my list and until I came across a sweet listed in the online store, I didn't have a clue on what I was going to make. That Sandesh was shaped like a spoon and didn't have any detail on how it is made. So I created my own using Cadbury's Hot Chocolate Drinking powder as the base.
Many times, I am struck with wonder when I think about how we reach a state of Eureka! Yes, this almost came to me when I was lying down just before falling asleep, pondering how to tackle this alphabet, when it suddenly struck me that I could make Sandesh truffles.
I have mentioned that I made 3 huge batches of chhana that were well kneaded and made into smaller portions. I also had a spreadsheet where I had grouped by the cooking method and what will have a common base and other common structure. One of the sets had these fusion dishes and this was the only set of sweets that my boys eat and enjoyed so much.
Konda knew this had Sandesh as the stuffing and was grinning away when her brothers were praising these truffles. I kept these truffles for the final cooking as the chocolate stock was over and I had to shop. This is when Veena took me shopping just for this and this is my treat to her virtually though she doesn't like chocolates much.
So finally even though the entire series was a hit with Hubby dear and my friends, I was happy that I could make my boys happy as well. Nothing like kids getting joy after indulging in truffles right!
How to Make Soft Homemade Chhana for Bengali Sweets
How to Knead Chhana for Soft Bengali Sweets
A for Aam Sandesh
B for Bhapa Sandesh
C for Channar Puli
D for Danadar
E for Elixir Sandesh
F for Fruit Sandesh
G for Gajarer Sandesh
Step by Step Pictures for making Soft chhana for Bengali Sweets
Step by Step Pictures for Kneading the chhana for making Kancha Golla Sandesh
Step by Step Pictures for making Hot chocolate Sandesh Truffle
Recipe
Hot Chocolate Sandesh Truffle
Hot Chocolate Sandesh Truffle is a sinful fusion sandesh made with Kancha Golla mixed with hot chocolate powder stuffed within a dark chocolate layer.
Ingredients
For the Outer Chocolate Layer
1

cup

Dark Chocolate Compound

2

tbsp

Cream

1

tbsp

Butter
For the Sandesh stuffing
1/2

cup

Paneer

/ chhana / Cottage Cheese

2

tbsp

Hot Chocolate Powder

1/4

cup

Sugar

powdered
Instructions
For the Dark Chocolate Layer
In a microwave safe bowl, take the chopped dark chocolate compound, microwave for a minute.

Remove and whisk to melt the chocolate.

Add the cream and butter and microwave again for a minute. Keep it aside.
For the Hot Chocolate Sandesh stuffing
Take the chhana after kneading and mix with sugar.

Then add the hot chocolate powder and combine everything well.

Make small balls of the Sandesh and drop into the melted chocolate compound.

Carefully remove using a fork, after shaking away excess chocolate.
This is part of the A to Z Protein-Rich dishes, where I decided to showcase A to Z Bengali Sweets with Paneer/Chhana as the main source.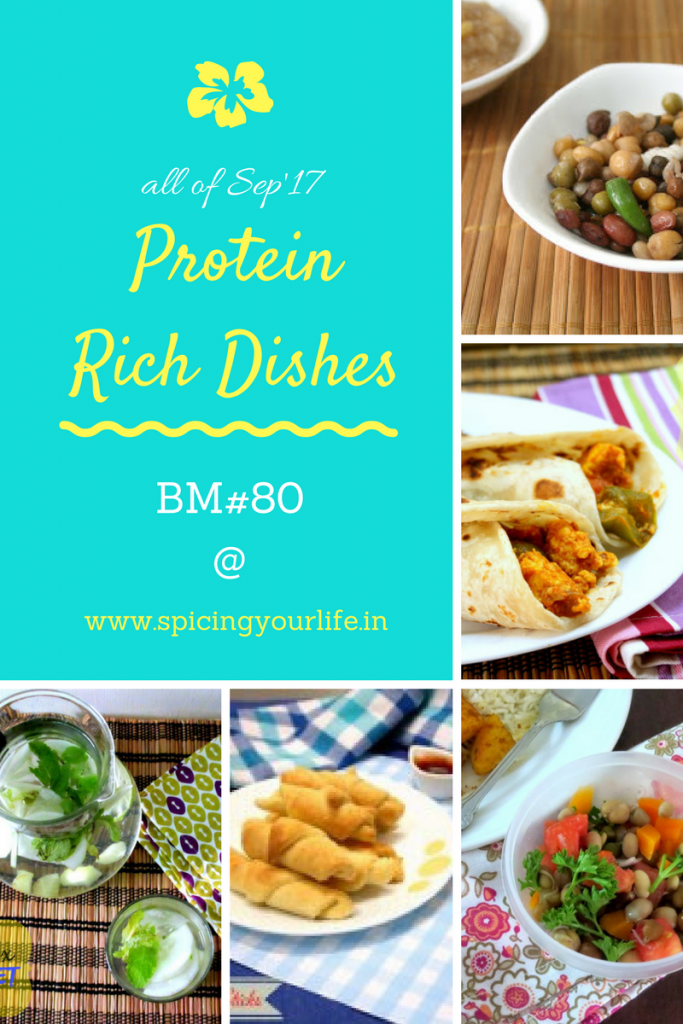 [inlinkz_linkup id=725576 mode=1]