A collection of A to Z Indian Flatbreads in one place selected from the different Indian States for your quick access. All the recipes have step by step pictures for easy understanding.
I am so glad I was able to complete this edition of A to Z Indian Flatbreads in the AtoZ Flatbread and More. along with another series on AtoZ Dosa Varieties on C4AS.
This was a real challenge as I wasn't ready with any dish until a week before. It was almost like cooking two days ahead and writing on the same day. Though I had thought I would be better prepared ahead, I ended up doing this.
It sure was an exciting journey through this month
Before I talk about the dishes in this edition, some info about what's been happening since 2013:
April 2013 was a weekly theme.
September 2013 was ABC Cooking
April 2014 was Indian Food Odyssey
September 2014 was Around the world in 30 days
April 2015 was Fire up our Ovens
September 2015 was a Buffet On Table
April 2016 was a Journey through the Cuisines
September 2016 was Cooking Carnival!
April 2017 was AtoZ Baking around the World
September 2017 was Protein Rich Dishes (My choice was AtoZ Bengali Sweets)
April 2018 was Explore the Flavours - A to Z International Street food on SYL
April 2018 was Explore the Flavours - A to Z International Flatbreads on C4AS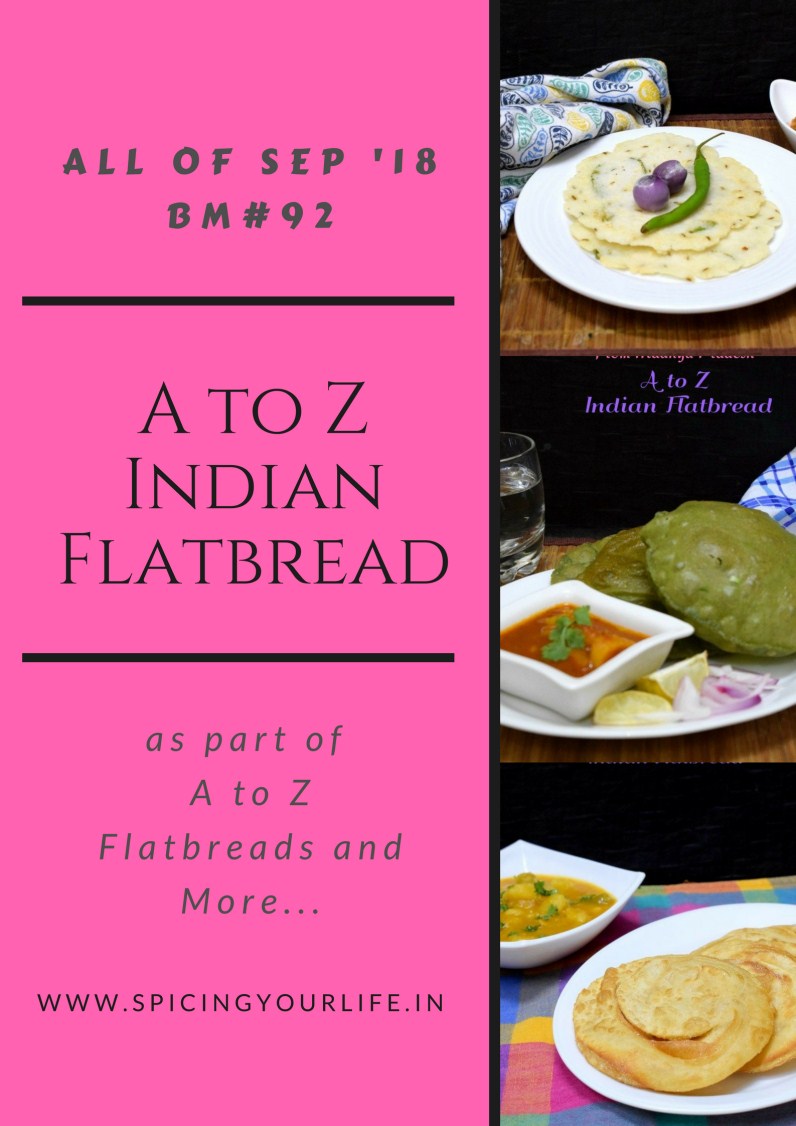 A to Z Indian Flatbreads were:
X for Xacuti Potato Stuffed Paratha

Y for Yellow Pumpkin Masala Poori

[inlinkz_linkup id=800107 mode=1]